Adult Dance Classes In Hemel Hempstead
Interested in Adult Dance classes at Life & Soul Dance Academy?  Realising your dreams doesn't just apply to children. We welcome Adults of all ages and abilities to take part in dance classes & private tuition.  Our Team emphasise the importance of having fun, learning at your own rate and feeling at ease in the studio.
After all we all seek a fitness plan we can stick to because we actually love it!
Adult Ballet Classes & Tone- Tuesday's 8-9pm at Boxmoor Hall
Traditional ballet class training techniques for a very modern work-out.  This class will offer an all over body work-out, improving tone, flexibility and stamina through the joy of dance.  We'll use ballet, modern jazz and contemporary influences to dance out the stress of the day.
All levels & no previous dance experience required, but come along and discover your inner swan!
Wear whatever you feel comfortable in- dance wear, gym or yoga sweats or simply leggings & a T shirt.  You may like to wear ballet shoes or bare feet.
Save Money & Book a 6week Pass £55.00 or PAY AS YOU GO £10.00 per class 
Spaces are limited so we advise booking in advance to avoid disappointment- call our team on 01442 233050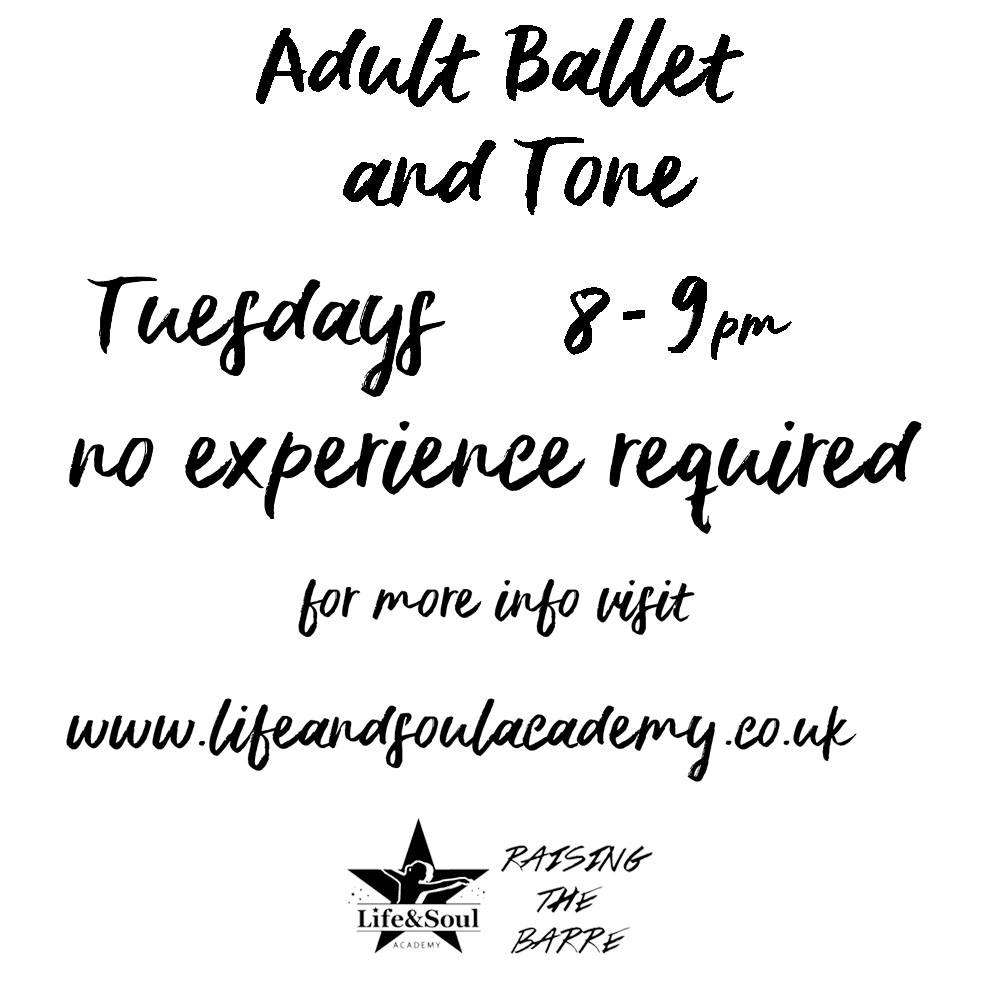 New for Spring 2020!
Contemporary Jazz Fusion
Dance Class
A high-octane class to reignite your passion from your dance training days!
Many dancers have to quit their classes due to college, work or crazy social lives, but many adult classes are not challenging enough.  So we've created a unique dance class to re-invigorate your flair (& fitness) for dance.  The magic of the dance studio never leaves you….
Every alternate Wednesday 8-9pm | £8 a class
Please refer to our social media channels for dates & times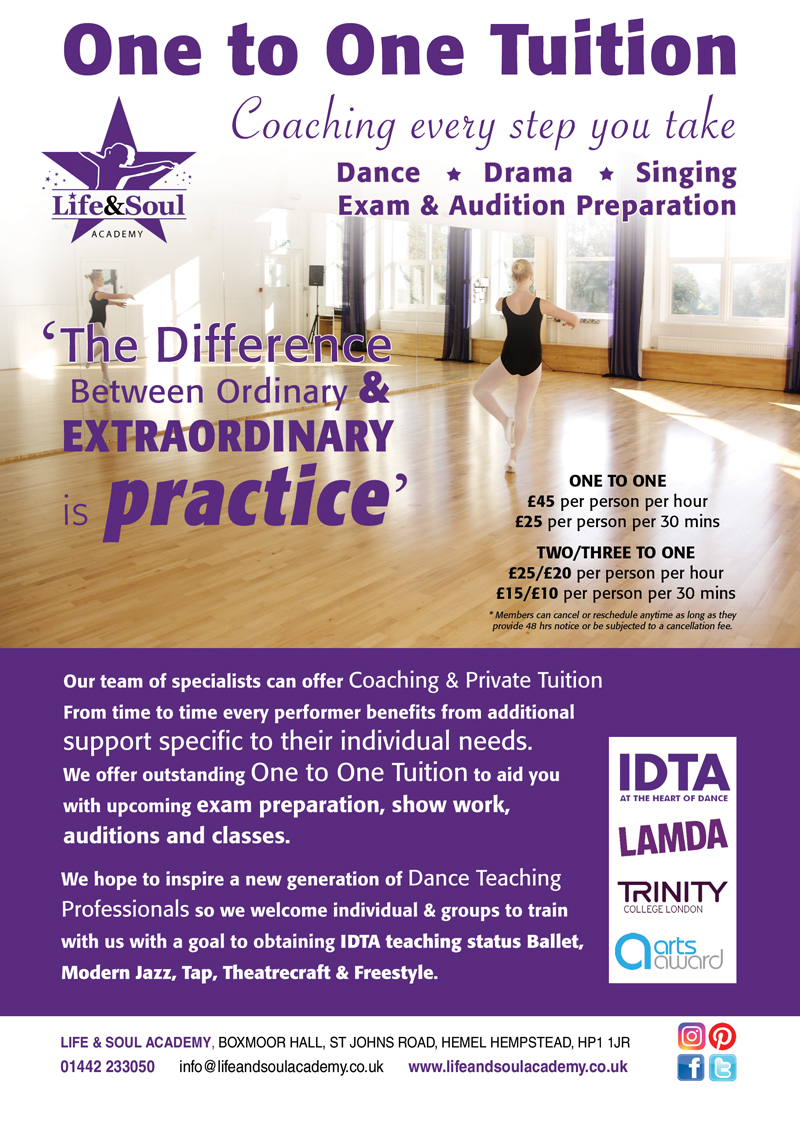 HOST TEACHERS AT LIFE & SOUL DANCE ACADEMY
We welcome a range of 'Host' Teachers who help us to fill the dance studios with an abundance of creativity and energy- although every reasonable measure is taken to ensure their professional credentials, they work entirely independent of Life & Soul Dance Academy & Boxmoor Hall.
Pilates
Yoga 
Latin & Ballroom 
Monkey Music – Baby & Pre school children
Do you wish to launch your classes in Boxmoor, Hemel Hempstead? Contact the team at Boxmoor Hall for more information 01442 233050 or visit http://www.boxmoorhall.co.uk/studio_hire.html